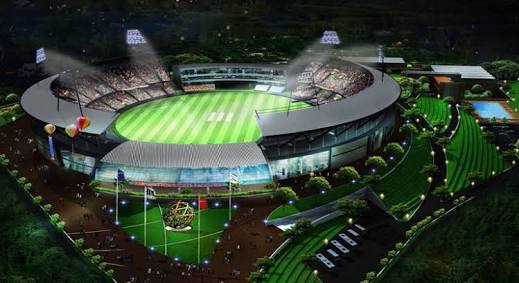 Trivandrum:  The India-West Indies ODI scheduled in November may be moved to Thiruvananthapuram from Kochi and a final decision will be taken after the KCA general body meeting to be held on Saturday.
The KCA held discussions with the Sports Minister on Thursday to sort out the issue.
KCA Secretary Jayesh George said at a press meet held here today that the shifting of the venue was taken abiding to the request of the state government. KCA held  a meeting with the government representatives on Thursday in which the government said it will extend all help to set up a new stadium for cricket in Kochi.
The Sports Hub stadium at Karyavattom in Thiruvananthapuram will become the venue for the ODI match.
Jayesh said KCA had only feared that Kochi may lose out permanently to host cricket matches. "The KCA will have to incur more expense if the match is held in Thiruvananthapuram.  If the match is held in Kochi, one cannot say it could attract more revenue. The cricket association is not an outfit which functions looking only at profit.  Work needs to be completed at the stadium in Thiruvananthapuram. Work on 60 corporate boxes is yet to be over. There has to be separate facilities for T20 and one day matches. Hence more expense will be needed to prepare the venue for the ODI."
As the pitch of the Kochi stadium needs to be dug up for the cricket match, many prominent players were up in arms, including Sachin Tendulkar, C K Vineeth and Iain Hume, who had pleaded with the KCA to shift the venue to Karyavattom in Thiruvananthapuram.