This is one of its biggest foreign investment ever as it battles rival Amazon in one of the world's biggest emerging markets.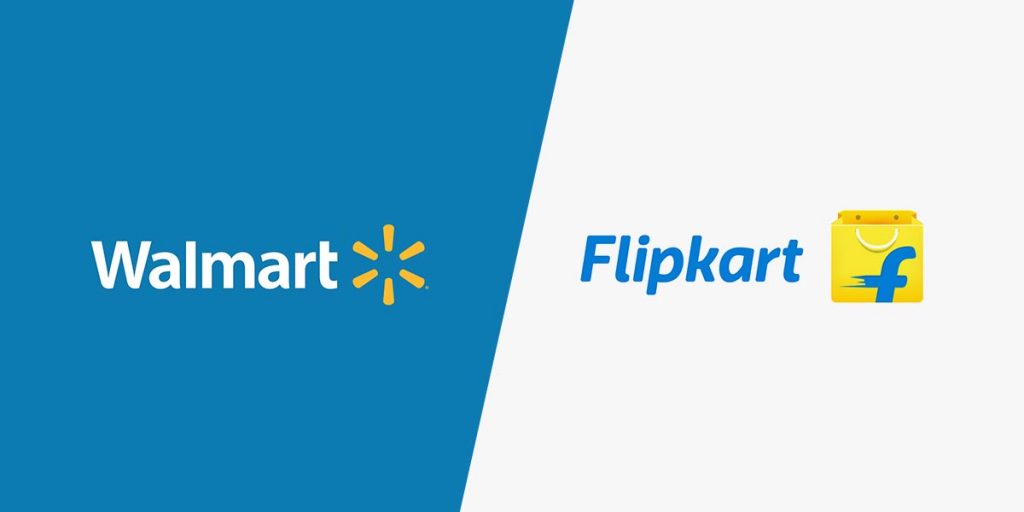 Walmart Inc on Wednesday announced that it would pay $16 billion for an initial stake of approximately 77% in homegrown e-commerce company Flipkart. The deal values Flipkart at $20.8 billion, according to sources.
"India is one of the most attractive retail markets in the world, given its size and growth rate, and our investment is an opportunity to partner with the company that is leading the transformation of e-commerce in the market," said Doug McMillon, Walmart's president and chief executive officer, in a statement.
"Our investment will benefit India, providing quality, affordable goods for customers while creating new skilled jobs and fresh opportunities for small suppliers, farmers and women entrepreneurs," he said.
The remainder of the business will be held by some of Flipkart's existing shareholders, including Binny Bansal, who co-founded Flipkart along with Sachin Bansal in 2007; China's Tencent Holdings Ltd.; Tiger Global Management LLC; and Microsoft Corp, the company said in a statement on Wednesday.
"This investment will help fuel our ambition to deepen our connection with buyers and sellers and to create the next wave of retail in India," Mr. Bansal said. "While e-commerce is still a relatively small part of retail in India, we see great potential to grow. Walmart is the ideal partner for the next phase of our journey," he pointed out.
In the fiscal year ending March 31, Walmart said Flipkart recorded GMV (gross merchandise value) of $7.5 billion and net sales of $4.6 billion, representing more than 50% year-over-year growth in both cases. With the investment, Flipkart will leverage Walmart's omnichannel retail expertise, grocery and general merchandise supply-chain knowledge and financial strength.
While Walmart and Flipkart will leverage their combined strengths, they will maintain distinct brands and operating structures.
Experts say this is one of Walmart's biggest overseas deal surpassing its acquisition of British supermarket retail Asda in 1999 for 6.7 billion pounds.
Competition with Amazon
"They [Walmart] are facing the heat from Amazon in the U.S market. They don't want to repeat the mistake they did in the U.S where they gave a lot of time to Amazon to get access to the customer wallets. They don't want to give Amazon more time here in India and play catch up [game] four years later," said Satish Meena, a senior forecast analyst at research and advisory firm Forrester Research.
"They could have done the [deal] at an early stage by investing $500 million to $1 billion in Flipkart, but they missed that chance also. They are now paying the premium because Flipkart is the only player on which they can place the bet. It is really important for them to have this market," he said.
Adrian Lee, research director at research firm Gartner said he saw the competition getting more aggressive as "Amazon counteroffers Walmart for a stake in Flipkart. Both have their own sizeable cash reserves, and the outcome in India will determine the access to its growing middle-class consumers for dominance, outside of the U.S.
He said, "This [deal] is an extension of Walmart's global expansion strategy. This should not be observed without mention to Alibaba Group's intent to become the third player in India."
Exits
Flipkart has raised $6.11 billion in equity funding till date, according to data analytics firm Tracxn. The transaction is giving blockbuster exits to investors, including Japan's SoftBank, which was holding 22.30% in the company.
In August last, SoftBank invested $2.5 billion in Flipkart through its $100 billion technology-focused fund Vision Fund. This investment has almost doubled said Masayoshi Son, chief executive of SoftBank, in a conference call after the company's reported earnings.
Acquisition spree
The Flipkart deal follows Walmart's decision to sell Asda to U.K rival Sainsbury in a $10 billion deal.
But Walmart's $3.3 billion acquisition of Jet.com in August 2016 transformed the company beyond the addition of the Jet platform, according to CB Insights, a data intelligence platform. It said Jet.com founder Marc Lore ascended to CEO of Walmart's US e-commerce operations, and since joining has taken the company on an e-commerce and apparel acquisition spree.
Driven by Mr. Lore, Walmart acquired e-commerce platform Shoebuy in January 2017, followed by outdoor apparel retailer Moosejaw in February, womenswear site Modcloth in March, direct-to-consumer premium menswear brand Bonobos in June, and last-mile delivery startup Parcel in September.
Mr. Lore had publicly commented that he plans to continue acquiring startups, said CB Insights.