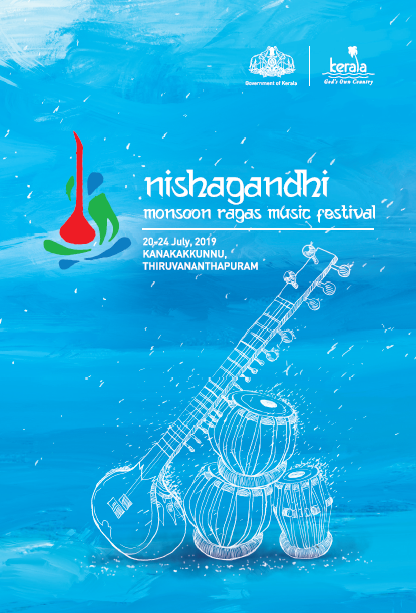 This season as the Monsoon arrived at Thiruvananthapuram city in rhythmic ragas, the city folk witnessed one of the most spectacular music festivals of all time, the monsoon music festival.
The department of tourism, government of Kerala organised the monsoon music festival in the Nishagandhi auditorium, Thiruvananthapuram for five long days (July 20-24) that saw electrifying performances of many great musicians across the country.
The event began with the bamboo symphony by Unnikrishna pakkanar & group. Ghazal maestro Jaswinder singh performing on 21st sunday evening. Other performances of the festival were violin concert by Karishna ajith, carnatic vocal concert by Vidushi S. Soumya and Anantha Sai A.S . Musical ensemble by sri. Swathi thirunal college of music, Thruvananthapuram and flute fusion music by sri. Rajesh cherthala & group .
On the final day, classical fusion band 'shiva – the musical thunder' performing for the music lovers.